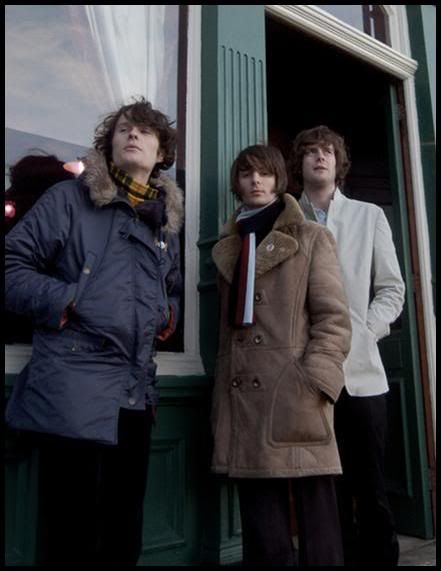 According to sources from The Draytones' camp, the psych-rockers' debut album has been recorded and mixed, and is ready to penetrate the tympanic membranes of eager listeners worldwide. Well, ones in the UK, in any case.
No official word yet from 1965 Records, but I'll try to whittle down a more acute possible release date and perhaps even a track-listing.
In the meantime, use songs from
Forever On
(the band's EP) as an appetizer to soothe those quivering membranes. Listen here.
And check out the video for the epic "Keep Loving Me," below:
***
www.thedraytones.com