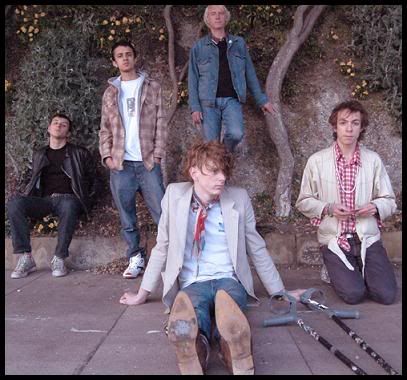 Sorry for the wait, folks! Couldn't post the review until it appeared first on PopMatters.


The sirens that rumble in the opener of Twenty One, the sophomore album from Eel Pie Islanders Mystery Jets, serve as more than alarms that signal the start of the album. They hint at an ongoing change within the band.
Last year, Henry Harrison, lead singer Blaine's father, stopped doing live performances indefinitely. He was largely influential on their debut Making Dens, sculpting the band's sound and writing the majority of their songs. For Twenty One, though, his influence has dwindled significantly, and the resulting divergent path of the Jet's newest album becomes apparent after listening to even the first few songs.
- Read the rest of the review here.



Listen to Samples: