Goodbye
Ulrich Schnauss
Domino


The truest test of shoegaze greatness lies the material's ability to accentuate two of life's greatest pleasures: daydreaming and sex. (Not at the same time, mind, unless you're willing to accept the couch-sleeping consequences.) As long an album or song can claim this feat, it has fully earned its greatness.

Ulrich Schnauss, largely unknown outside of ambient and down-tempo circles despite having made music in under various pseudonyms since 1995, has crafted a luxurious follow-up to his 2003 release, A Strangely Isolated Place. Furthering his turn away from a predominately electronic sound, Goodbye is, essentially, shoegaze resplendence-on-a-disc: replete with time-delays, distortion and indecipherable, organic vocals. Most apparent, however, are the substantial layering effects, creating the expansive orchestral sound that carries throughout the album. At points during the recording of Goodbye, as many as 100 simultaneous tracks were used.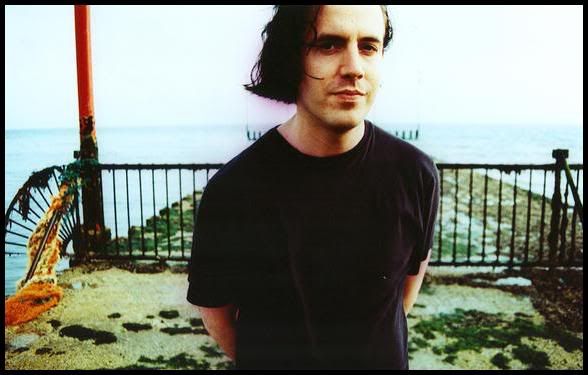 Long-time Schnauss collaborator Judith Beck was tapped to perform vocals on the album, a choice immediately substantiated as the listener drowns in folds of seamless vocals on the opening track, "Never Be the Same."
Despite velvet male vocals on "Shine," its glib lyrics and saccharine melody could incite one toward guitar-smashing ala Belushi's Bluto in

Animal House

. Thankfully, the brilliance of next track will sedate even the most incendiary guitar-smashing zealots. "Stars" dips Beck's diaphanous vocals first into a fervent Chapterhouseian melody, and then into twinkling synths reminiscent of Cocteau Twins. Indulgent? Oh yes. And listeners are all the better for it, whether daydreaming or . . .

you know

.
The middle of the album, however, slides into languid monotony. "Einfeld" and "In Between the Years," while not offensive, are crashing bores. Interest returns in full after that, especially beginning with the aptly titled "A Song About Hope," a forceful gem of a song that seems to be trying to create hope from naught but it's own tenacity.
Goodbye's

standout track is "Medusa," whose dark and turbid stylings are unmatched elsewhere on the album. "Medusa" assimilates lush melodies and deranged, electronic torques with a haunting, visceral wall of sound made famous by The Jesus and Mary Chain. It's a mind-tripping six minutes, and itself nearly worth the price of the entire album.
The title track is as good as any song not named Medusa, opening with a cascade of bells and drums and keeping the pace for an ethereal Belle & Sebastian vibe throughout.



Goodbye

, for all its exquisite intonations, evokes undercurrents of discontent, of sorrow – even aggression at times. You may dig the hundreds of musical layers, but it is these underlayers of emotional complexity that linger. Transitional albums, because of their inherently experimental nature, are often underdeveloped and directionless.

Goodbye

, for the most part, avoids this through the sheer sweeping beauty of its orchestrations. Here's to indulgent sex and daydreams . . .

www.ulrich-schnauss.com