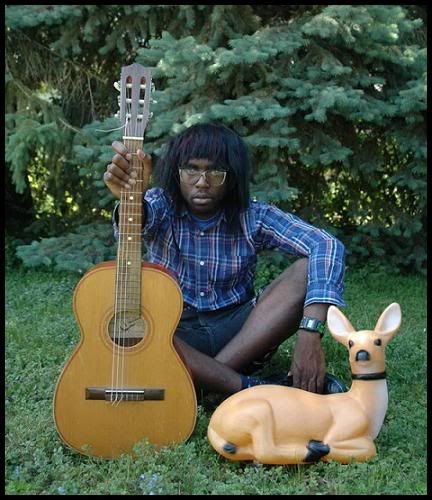 Mellow folk rock. That's one way to describe "Midnight Surprise," the second single from Lightspeed Champion, solo moniker of former Test Icicles member Dev Hynes. But to end the description there would be shortsighted.
While a catchy pop melody is most prominent, Hynes backs it with strings and piano, plays with the arrangement and sneaks in a few abnormal interludes all the while sounding wistfully regretful in his near-perfect folk lyrics. It clocks in at 9:54.
It's more than a song; it's a mood, a story, a time and place of its own. It's an excuse to curl up in a blanket with a latte and, for 10 minutes, immerse one's self in the music and in the emotions it conjures. Truly exquisite.


"Midnight Surprise" is available for purchase on Domino Records beginning tomorrow, Oct. 15th. B-sides include "No Surprise" and "Flesh Failures" ("Let the Sunshine In," of
Hair
musical fame).




***


Click to
buy
Midnight Surprise
.


***

For more on Lightspeed Champion:
Official website/blog
Myspace

***

"Midnight Surprise" video: