The front-men of Atlantan super-indie bands Deerhunter and the Black Lips have formed a new project together called Ghetto Cross. Bradford Cox (Deerhunter) and Cole Alexander (Black Lips) had talked about c

ollaborating before, and decided to put the idea into production last month.
Ghetto Cross' first release will be the single "Dog Years," on 7" by England's Drug Racer Records. Cox wants to complete recording before Atlas Sound's upcoming tour (more on that below), which begins Feb. 16th. A rough version of "Dog Years" was recorded two weeks ago on Jan. 26th. Listen to it
here
.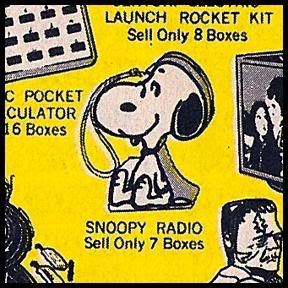 Meanwhile, Bradford Cox's
solo project, Atlas Sound, gears up for its debut album's release on February 19th. The album,
Let the Blind Lead Tho
se Who Can See But Cannot Feel
, features 14 songs which, according to Cox, don't quite fit into Deerhunter's sound. Want to preview that sound for yourself? No need to wait for the album, Cox has posted the
Orange Ohms Glow EP
on Deerhunter's blog for free downloading.

Recorded just a few days ago from Feb. 2nd - 5th, the EP contains none of the songs From the upcoming album. Stand-out tracks include "Activation" and "Coriander," which Cox says is an "attempt at making a Casino Versus Japan song." While it doesn't sound like Casino Versus Japan, it is an excellent Atlas Sound song. The final song of the album is an interesting take on "Valley of the Saroos," originally by Joe Meek and the Blue Men. Atlas Sound trades in the glassy starkness of the original for a richly warm sound that feels more spaghetti western than it does sci-fi.
www.myspace.com/bradfordcox
http://deerhuntertheband.blogspot.com/